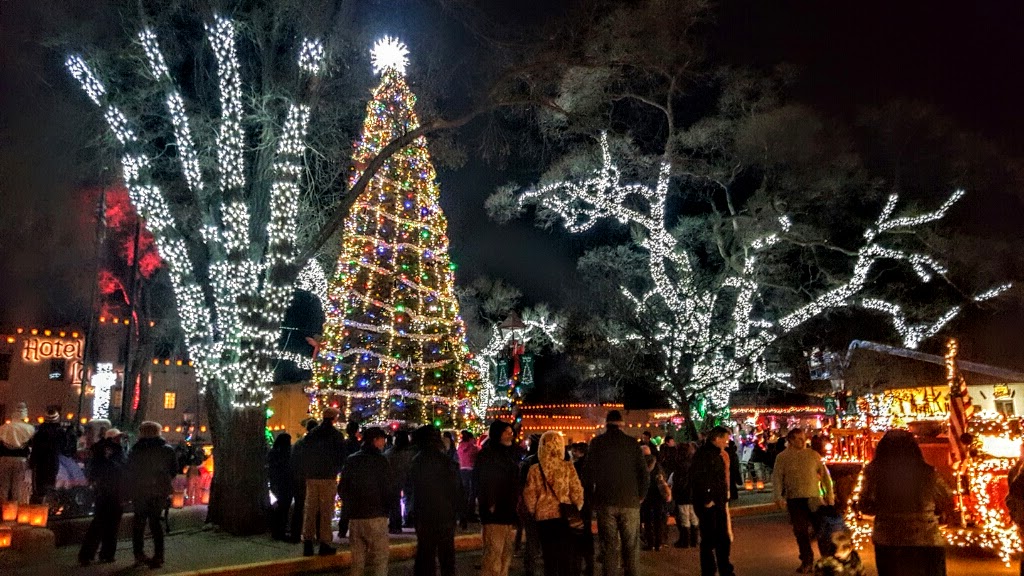 It's that magical Christmas time as it only can be in Northern New Mexico. And it was off to an official start in Taos with the annual Taos Plaza Christmas Tree Lighting event, December 4, 2015.
The air was cold, crisp and mountain clear. The Plaza was full of Christmas music and singing, while lights twinkled everywhere. The luminarias lit the way on the ground, while Town of Taos official government vehicles from the Fire Department trucks, to police vehicles and various Town service vehicles parked on all four sides of the Plaza sat wrapped in twinkling Christmas lights.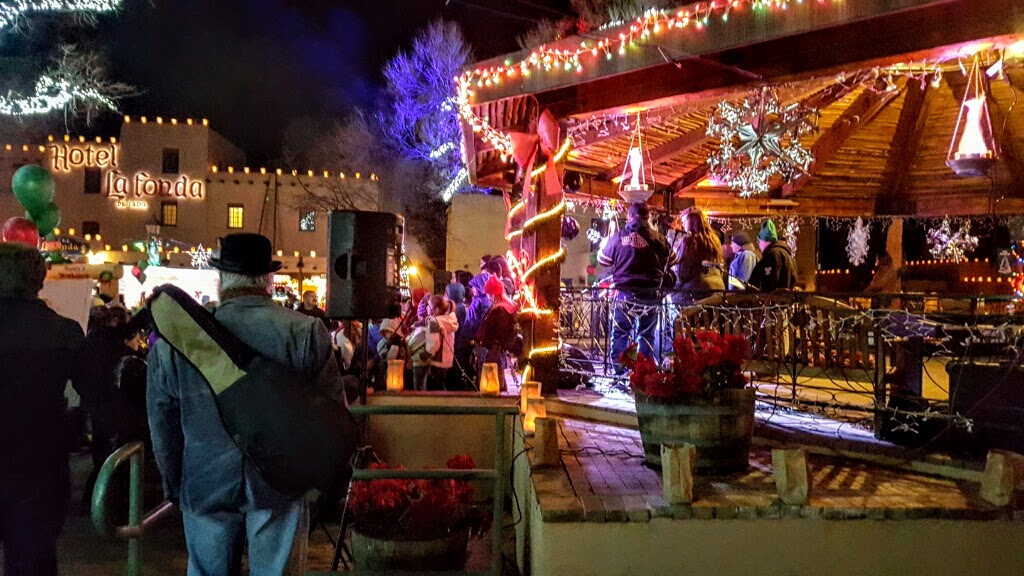 People... families, children, friends... singing, clapping and dancing to the Christmas band on the podium stage and laughter everywhere. When the tree was finally lit... there were audible "Oooohs and Aaaahs" and a spontaneous eruption of clapping, yelping and hooting! Yes... Christmas had begun in Taos New Mexico!