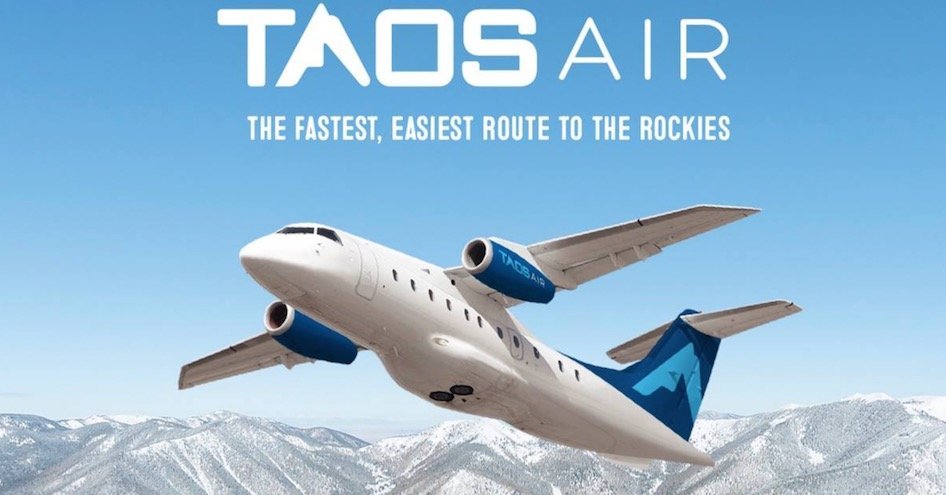 Courtesy Image
If you're from Austin or Dallas, put on your seatbelt for next stop, Taos Regional Airport!
Taos Ski Valley in partnership with Town of Taos welcomes direct flights from Austin Bergstrom and Dallas Love Field to Taos via Taos Air starting December 20.
Not only designed for skiers, this is also a huge plus for anyone coming to Taos with all that the entire Taos area has to offer. Round-trip fares will start at approximately $399 on 30-seat Dornier 328 jets.
For the initial time being, flights for Taos Air will make R/T flights between Texas and Taos during the ski season, only. And if it "takes off"? When then, wouldn't it be nice to keep this going all year round!
Flights are currently being booked and will continue through March 2019. Flights will run Thursday through Sunday or "observed holiday Mondays" and will make a total of six round trips per week.
Upon landing in Taos, the airline service includes a free shuttle up to the Blake Hotel in the Taos Ski Valley.
Flights are currently being booked and will run through March 2019.
Taos Air says you can check up to two pieces of luggage, within 46lbs total weight, including snow and sports equipment free of charge. One boot bag and one ski/snowboard bag are treated as one piece of baggage.
Is there any reason to wait to book that flight?
For more information check the Taos Air webpage: https://www.skitaos.com/taos-air
You can book flights here: https://flytaosair.com/
And of course, if you think you might be interested in some Taos real estate, just give me a call!
See you "Aqui en Taos!"