The Famous Taos RC Gorman Gallery Building on Historic Ledoux Street is For Sale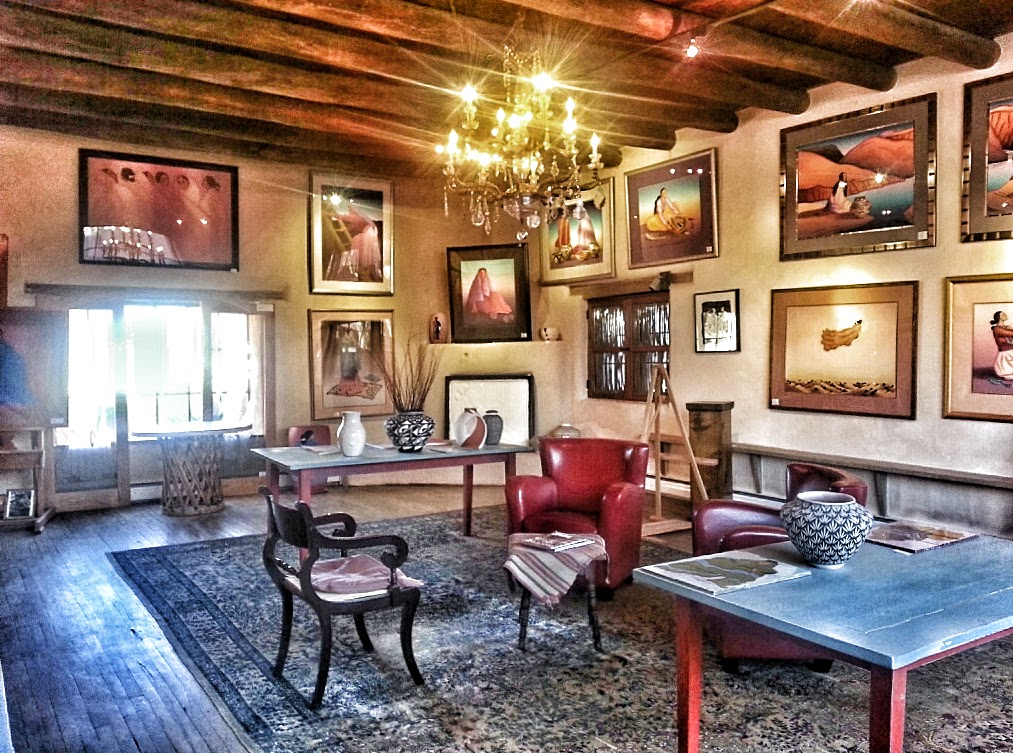 photo copyright, Marika Choma
A pivotal time in the life of RC Gorman was his discovery of Taos. Reportedly, it was love at first sight.
The year was 1964 and Dorothy Brett had agreed to represent RC Gorman's work at what was known then as the Manchester Gallery on Ledoux St.
When Mr. Manchester moved his gallery to the outskirts of town, Gorman decided to buy the historic Ledoux Street building. Beginning in 1968, the building served as Gorman's home and studio as well as a gallery exhibiting R.C.'s and other artists' work. As the gallery developed, most of the other artists dropped out because of lack of sales, and it became apparent that the gallery should be a showcase for Gorman alone.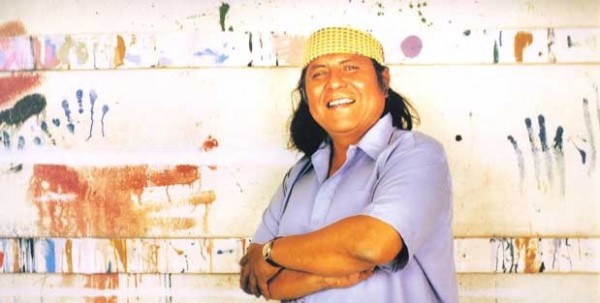 In the early 1980s, Gorman moved out of his Ledoux Street home in favor of a larger, more lavish and private home on the north side of Taos. The rooms of the 200-hundred-plus-year-old historic adobe house were completely devoted to RC's works with large-scale bronzes gracing the sculpture gardens and the gallery rooms filled with oil pastel originals, lithographs, paper casts and posters from every decade of Gorman's prolific career.
RC Gorman passed in 2005 after a career that gave him worldwide success as a painter, sculptor, celebrity, and philanthropist. He left an indelible mark in Taos and brought international recognition to the community as an important art colony.
The RC Gorman Gallery has relocated more recently to Taos Plaza. As a result, the iconic 200-year-old building on Ledoux Street purchased by RC and named "The Navajo Gallery" for nearly 50 years is now on the market. The property features 3430 sq. ft. of classic Pueblo Style adobe architecture with flagstone patio entry, vaulted viga ceiling great room, multiple kiva fireplaces and rear tiered garden. The back portal with outdoor kiva fireplace has a view that takes in the town and mountain vistas. A totally remodeled private upstairs studio apartment with kitchen and bathroom is included.
The former RC Gorman Gallery and home is located only a short walk from Taos Plaza and only steps up the street from the Harwood Museum of Art. Zoned CBD (Central Business District) 210 Ledoux Street is truly one of Taos' treasured landmark properties. MLS# 96371 $698,000
Contact: Marika Choma, Owner/Qualifying Broker of Taos Real Property
T: 575-758-4004 marika@taosrealproperty.com
Property website link: 210 Ledoux St. Taos NM
Video Tour: https://youtu.be/9THGVNG2Mx0