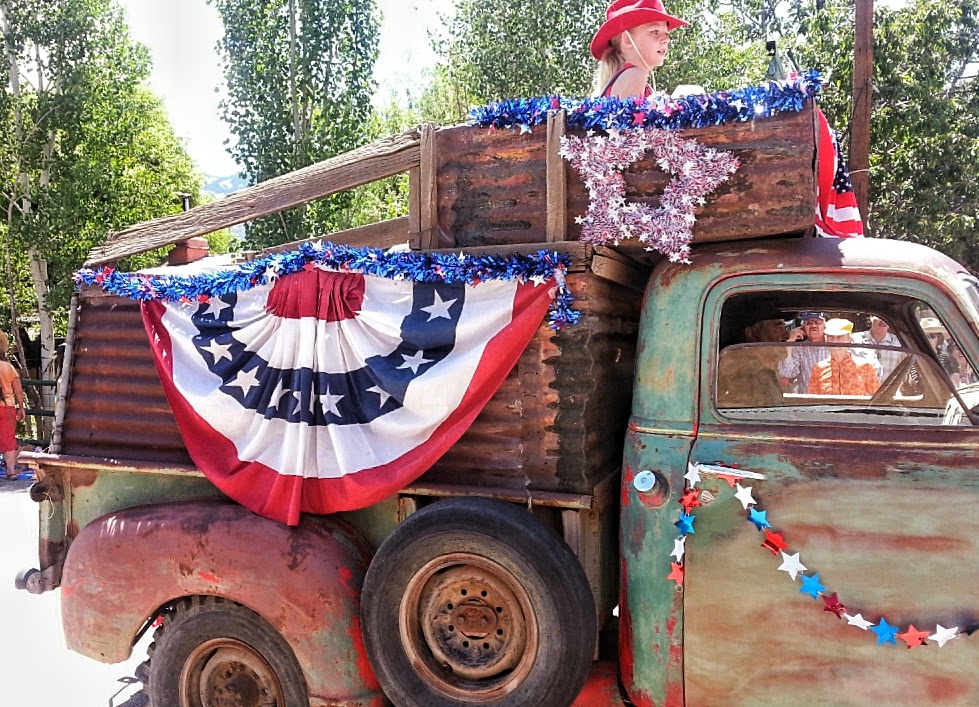 July 4th is coming up. And of course, every area of the country… every city, town and village has its own way of celebrating. Here in Northern NM, the village of Arroyo Seco is definitely an experience of its very own kind.
Located approximately 9 miles north of the Town of Taos, NM... the village of Arroyo Seco's annual July 4th parade is an eclectic celebration of participants: artists, politicos, citizenry, historic cultural associations, business owners and who-ever-else wants to be in the parade. That would be every free spirit who cares to participate. And that is Northern New Mexico.
Starting at 12 noon sharp (about the only time-table folks seem to stick to here)… arrive early, as the parking is limited… the celebration is an eyeful. Call it local handmade and homespun. Call it what you will, but it's a fun and unpredictable visual sensory delight that leaves you with the spirit and flavor of this special area of Northern NM. And be prepared for a stream of vintage pick-up truck dress-up!
Being that Arroyo Seco is a village, the main street is about 2 blocks long. So as the saying goes… be there or be square to witness a celebration in a village where big money for fancy floats is not what's happening. But a joyous Northern NM celebration of creativity it is!