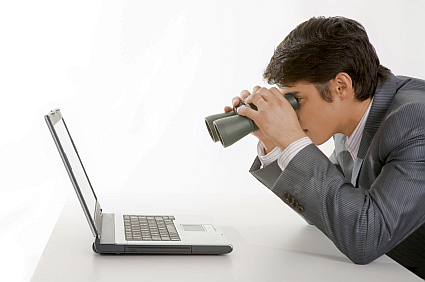 What to Look for in Finding a Good Realtor
The Internet is flooded with formulas… criteria that should provide a guide for what to look for when selecting a Realtor to ensure a quality experience. But as is so often the case, generic formulas can often fall short because well, they're generic!
One of the most prevalent criteria is one that instructs you to look for "designations" Those are the initials, one or more, that appear after a Realtor's name. The reasoning is that this should ensure additional professional training and education that indicates a "cut above".
The problem that can arise with this approach, is that you can have a Realtor with a mass of designations after their name… this is what I call, "the best that money and classroom time can bring"… and yet that same Realtor may not be able to bring that into real life transactional use for your benefit. Why? Because the classroom training ground alone lacks the in-the-trenches experience. The two are not the same. The takeaway is that designations are great but only when combined with proven, successful, transactional experience. On the other hand, some exceptional Realtors never acquired a bunch of designations because they've been too busy over the years successfully handling transactions within these very same designation areas.
Instead, look for someone with on the ground experience over time combined with a highly developed code of ethics. All members of the National Association of Realtors are subject to an official Code of Ethics as part of their licensing. Your Realtor is someone who is bound to this Code of Ethics while providing you with qualified data and market analysis reports and an ongoing professional consultation environment that is tailored to achieving your goal and is delivered in a way that is straightforward, in everyday language. No esoteric industry lingo!
Another often-heard criteria recommendation is to go with someone based on the sheer quantity of their transactions. Wow! They must be really good, right? This certainly provides the needed transactional experience I mentioned. But beware that the quantity hasn't gotten to such a point that it overrides quality. This brings to mind the adage of the super successful local restaurant with lines out the door of people happily waiting to get in. We know the story. Too often, they expand to incorporate the larger volume and oops! The quality suffers. It's just not the same anymore. You don't want a Realtor who is running from one transaction to another in such a way that they aren't fully present for you. You don't want a Realtor that is so busy they can't find the time to talk with you when you need to.
Look for someone who you sense is truly there for you in every aspect of the transaction from start to finish. No one wants to be bounced from one department to another in a high-volume environment to handle specifics of your transaction in a manner that makes you feel part and parcel of an automated system. Where's the "quality"? Too often, the more departments, the higher the potential percentage of error. Simple physics. Make sure your Realtor is there to double-check on all aspects of the transaction as they develop so they never get out of touch with how things are proceeding and can be there to effectively address whatever comes up, when it comes up.
Once you've found someone who is experienced, ethical, available and diligent, you will naturally want to work with someone with whom you feel you can communicate easily with. A sense of being on the same page is terrific! Choose someone who you feel really hears you and is able to respond in such a way that addresses your concerns and is able to offer professional solutions and options to handle those concerns. But don't choose a Realtor solely on their ingratiating personality if the other factors mentioned aren't there. You're both a team. Should the going become challenging, you want a teammate that can handle it.
So, go get that terrific, experienced and qualified Realtor buddy of your choice at your side who is not too busy to be at your side when you need them and knows their stuff! And don't wait until you're somewhere down the line in your real estate pursuit. Get that special someone to represent you who puts you first and is in your corner right from the start. It can and does make all the difference in the world!